XAUUSD rebounded slightly
On Tuesday, XAUUSD increased to $1642.32 at one point. However, it lost most of the increase in American session. It finally increased by 0.39% and closed to $1628.8 per ounce.
Many Fed officials maintained hawkish statements
On Tuesday, Chicago Fed Governor Evans said: "the Fed will cut the interest rate hike if the inflation decreases.". Minneapolis Fed President Kashkari said the Fed would not repeat the past mistakes of cutting interest rates once the economy weakens. In addition, St. Louis Fed President Bullard believes that the United States is facing serious inflation, the credibility of the Fed's inflation target is at risk, there will be more interest rate hikes in future meetings, and the policy rate may peak at around 4.5%.
Gold ETF holdings continued falling
As of 27th September, gold ETF--SPDR Gold Trust decreased by 2.61 tons from the previous day to 940.86 tons. Gold ETF holdings have decreased for the 8th trading day.
Technically speaking, the market trend is bearish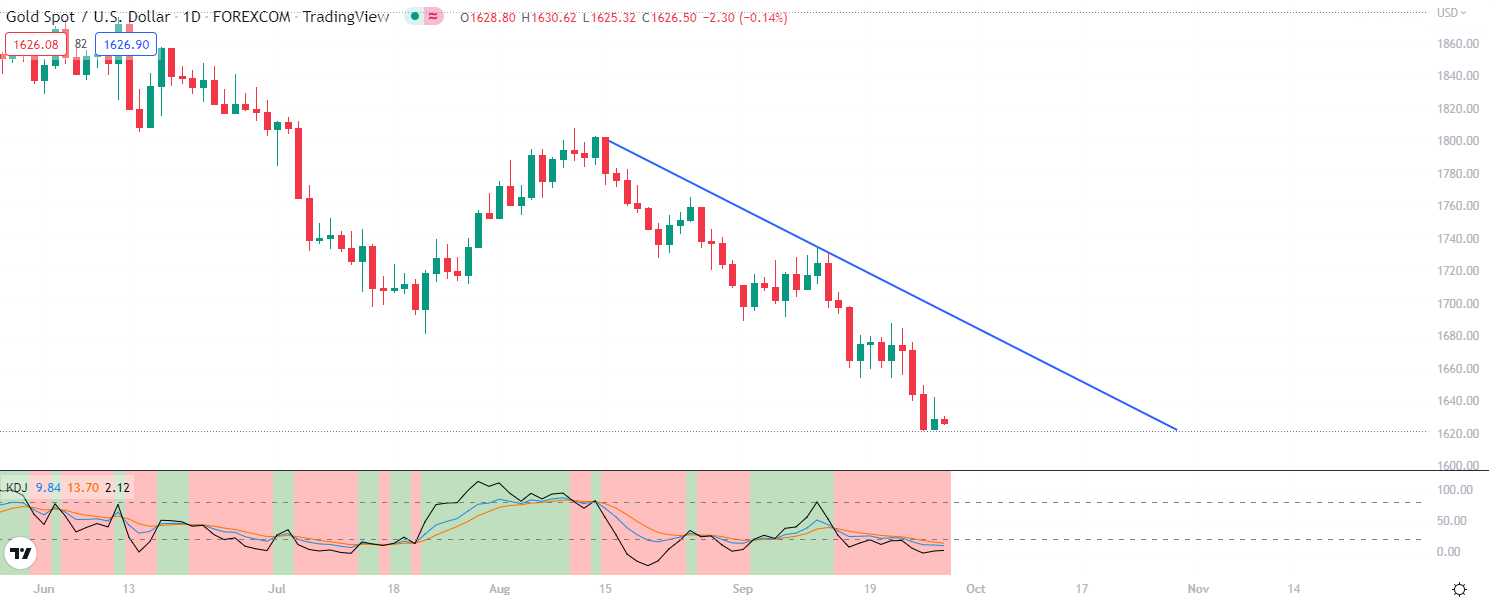 On the chart of the day, XAUUSD was moving below the descending trend line. The market trend is bearish. In terms of technical indicators, KDJ went downwards after death cross occurred, showing that XAUUSD will fall further. XAUUSD will decline if it rebounds but is capped at the resistance at 1650.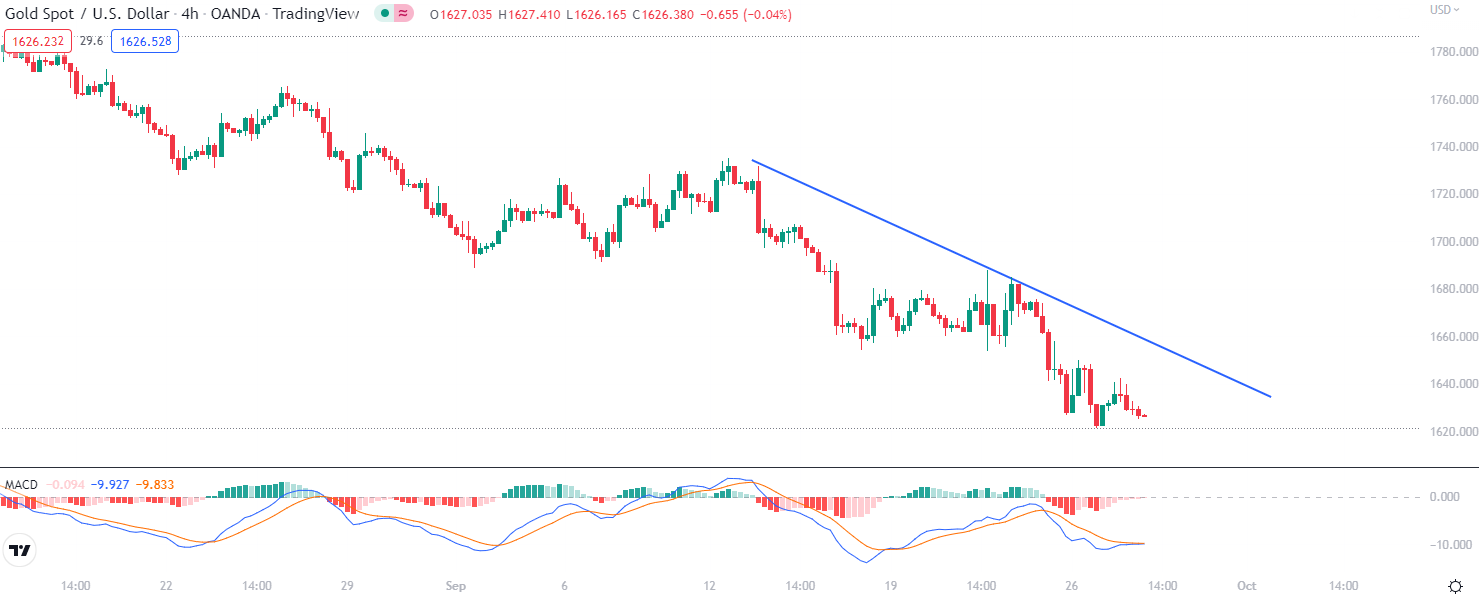 On the 4-hour chart, XAUUSD fluctuated and decreased. The market trend is bearish. In terms of technical indicators, MACD moved below the zero axis, indicating the market trend is bearish. XAUUSD will decline further with potential support at 1600 if it is capped at 1620.
Key resistance: 1640, 1650, 1658
Key support: 1620, 1610, 1600
Generally speaking, the Fed's hawkish statements boosted the US dollar and put pressure on gold price. Investors should focus on Powell's speech during the day.